About Attorney Dustyn Coontz
My name is Dustyn Coontz and I am a criminal defense attorney serving Lansing and the surrounding areas. This is the part of most lawyers' websites where they talk about themselves – the honors in law school they received, their career accomplishments, and their community involvement. I am not going to do that. Not because I don't have those things, but because you probably don't really care all that much.
If you are on my website, you are probably going through one of the toughest, darkest, scariest times of your life. I want to get you through that. If you have been wrongly accused, I want to get you acquitted. If you are experiencing something in your personal life that caused you to make a bad decision, I want to get you somewhere that can help you through that personal problem. If you made a mistake, I want to make it so that mistake doesn't define the rest of your life.
So if you want to know about me, here is what you should know: I am a skilled, successful lawyer and I practice criminal defense because it's what I am passionate about. I enjoy helping people through some of the worst times of their lives. Whether you're facing drug crime charges or a DUI, I can help.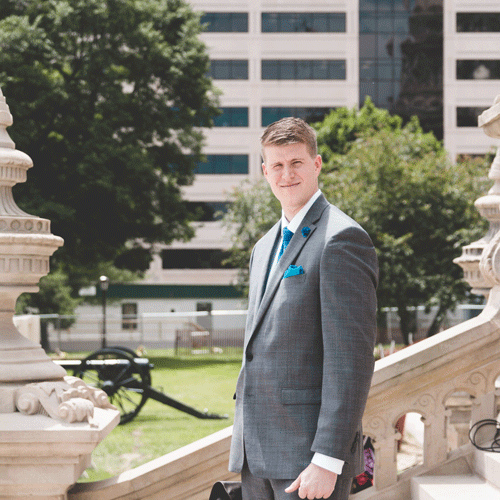 Read My New Book: "Surviving a Criminal Case in Michigan (And Picking Up the Pieces Afterward)"
Maybe it's the flashing lights in your rearview. Maybe it's a knock at your door. Heck, maybe it's a battering ram at your door. However your first interaction with the criminal-justice system happens, it's likely that this encounter is just the start of a long, stressful journey. So I wrote this book for you. This is a user's manual for getting through a criminal case in the State of Michigan. I'm a lawyer, but I'm not writing for lawyers. I'm writing for regular folks who are likely going through the worst time of their entire lives. Though I wish otherwise, this book isn't going to save your skin or protect your liberty. Instead, it's meant as a companion to help you understand what it is you're up against, what you can expect at different stages of your case, and some ways to either beat a case or to mitigate the damages. While not meant to stand in as a substitute for actual legal advice, I want you to at least get an idea of what your case could end up looking like.
I can help you or a loved one
Call Me or Email Me Today