Lansing Criminal
Defense Lawyer
As American citizens, we enjoy civil liberties and certain freedoms that people in other countries may never experience. Though we should not take these rights for granted, we must also keep a close eye on the sometimes repressive governments that violate the rights of their fellow Americans. If you have been charged with a crime, you have the right to a skilled Lansing criminal defense lawyer who can defend your rights and fight for you. As a passionate criminal defense attorney in Lansing, I stand up for those who have been mistreated by the criminal justice system.
Unlike large firms that approach every criminal case from the same angle, Coontz Law takes a more personalized approach, offering creative solutions and defense strategies. I personally take the time to thoroughly understand the details of your case and build up its strengths while controlling the narrative. Protect your future by allowing me to stand by your side and provide aggressive, detail-oriented representation.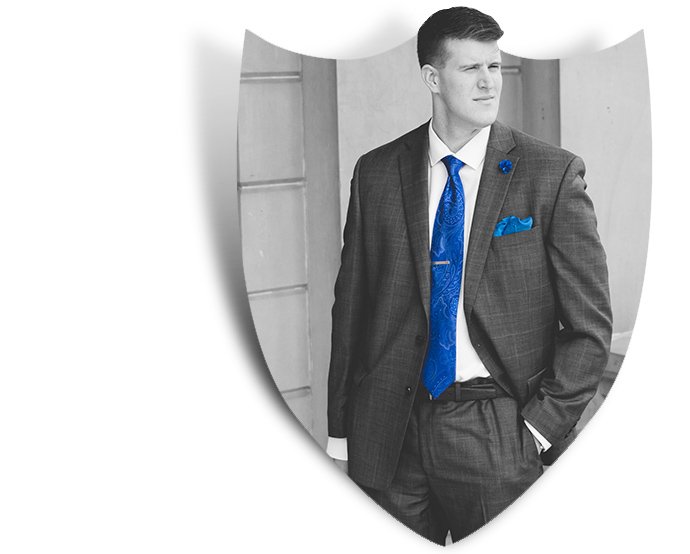 The Lawyer You Retain.
When It's You vs. Everybody.

Exceptional Thoroughness
I leave no stone unturned and meticulously investigate every case that I take on.

24/7 Accessibility
When you need me, I am there. Your call will be answered day or night.

Affordable Representation
Coontz Law offers clients free case evaluations and flexible payment plans.

Your Advocate For Justice
I believe in upholding America's ideals of liberty, the rule of law, and equal protection.
About Dustyn Coontz
Your Fearless Advocate
I pursued a career in criminal defense because I believe firmly in our nation's ideals of liberty, the rule of law, and equal protections for all. When my fellow citizens' rights are violated, I stand up for them. While working on a criminal case, I take the time to thoroughly research and analyze the alleged incident, applying both my past experiences and relevant case law to my defense strategies. As your Lansing criminal defense lawyer, I am there on the front line, battling it out with your needs and goals in mind. No matter what kind of situation you find yourself in, I can guide you through this stressful experience, working tirelessly toward a positive resolution. There isn't much that I value more than my clients and their well-being. As a Lansing criminal defense attorney, I strive to bring blue-collar effort to produce blue-ribbon results.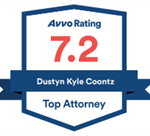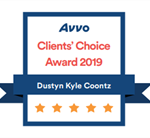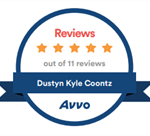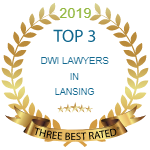 I believe I received the best possible outcome.
I would recommend his services.
He truly wants the best for his clients.
100% Recommend to anyone!
Dustyn put his heart into my case.
Your Fate Can't Wait
Contact Coontz Law Today