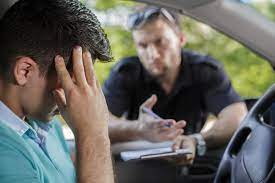 Michigan lawmakers approves bill allowing DUI expungements
Current Michigan state law makes it impossible to expunge a DUI conviction from your criminal record. Lawmakers recently passed a bipartisan bill that offers the opportunity for some DUI offenders to clean their record of this crime under limited circumstances. This is a ground-breaking step towards criminal reform in the state.
Is it possible to expunge a dui conviction in Lansing, MI?
Under current state law, there are a handful of criminal conviction categories that are not eligible for expungement:
DUIs and other related traffic crimes,
Capital crimes (meaning they carry a maximum possible sentence of life in prison),
Most criminal sex crimes,
Child abuse, and
A handful of other crimes.
The Michigan legislature has worked hard to push through a bipartisan bill that would create more expungement opportunities for previously convicted individuals trying to recover from the collateral consequences of their crimes. Many Michiganders with criminal histories struggle to qualify for educational opportunities, housing, employment, and professional licensing. If you or a loved one need relief from the ongoing negative impacts of your criminal convictions, the Coontz Law legal team is here to help you create a strategy to remove it.
Why Michigan governor Whitmer is against DUI expungements 
Back in October, both houses of the state Legislature passed new Clean Slate legislation with overwhelming bipartisan support, and Governor Whitmer proudly signed that package of bills into law.. This new reform package aims to significantly overhaul the state's criminal justice system, including expanded eligibility for those seeking expungements of convictions on their records. The new laws began taking effect this past April 11, 2021.
But when the Legislature tried to add to the Clean Slate laws by including eligibility for DUI Expungements, the Governor used a pocket veto to reject the law. A pocket veto basically just means she let it sit on her desk for too long in Michigan's lame duck session, and the bill became invalid on January 1, 2021, when the new Legislature took over. It's unclear if this was an outright rejection of the law by the Governor or if it was a low-priority item for her.  
What happens to DUI expungement in Michigan now?
Whatever the case may be, the Michigan House is unwilling to take this defeat lightly and has once again pushed for expanded expungement access to include DUI offenders. Under House Bill 4219 and 4220, first offenders would be allowed to ask a judge to remove a DUI conviction from their record if their offense didn't result in serious injury or death to those involved. This latest bill received majority support with a 93-17 vote in the state's House of Representatives. Further support has also been received by the current Michigan Attorney General, Dana Nessel. The next step is for the state Senate to pass this legislation, which is expected to pass quickly with a significant majority. 
Can the governor veto these bills again?
Simply put, yes, she can. Both state legislative bodies do have the power to override any veto the governor issues, but they would need a minimum ⅔ majority that favors these two bills. The hope is that Governor Whitmer will agree to sign both legislation packages that make it possible for a first-time DUI offender to seek expungement under certain circumstances. If she should again refuse to do so, it remains to be seen if the House or Senate are willing to override her wishes on the matter. 
If this legislation passes, the DUI defense attorneys of Coontz Law in Lansing, MI, are standing by to help you begin the expungement process right away. 
Schedule a free consultation with experienced DUI attorneys today
At Coontz Law, we know what it takes to defend Lansing, MI, residents against DUI charges. We are eager to discuss your case with you and learn more about the circumstances affecting your situation. With a proper defense, we may be able to force the prosecution to drop all charges against you. Often, law enforcement officers fail to follow procedures when conducting field sobriety tests or breathalyzer exams.But even if we can't get the charges dropped, we will be able to put you in the best possible position to succeed, whatever that means for you.
Trust our firm to analyze every aspect of your DUI arrest and develop the best possible strategy to defend your case and get the best possible outcome for your circumstances. Contact us today and set up an informative consultation to assess your DUI case and determine the best next steps for your defense.