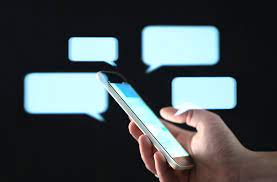 Michigan sexting laws you need to know about for teens and minors
In the U.S., many states have taken different approaches to address the growing issue of teen sexting. While some have passed legislation that prohibits this type of communication between minors, others like Michigan do not address this issue and let pre-existing child pornography laws handle it. 
Because state law doesn't view sexting between teenagers as a consensual act, those charged with sending explicit images could face felony penalties for sharing, possessing, or creating an image. Anyone encouraging a teenager to send or create this type of content is also committing a felony under Michigan law. Perhaps the craziest thing is that the age of consent for sex is 16 in Michigan, but sexual photographs of anyone under 18 is considered child porn. So a 17 year-old boy can have consensual sex with his 17-year-old girlfriend, but then they can both be subjected to harsh penalties when she sends him a nude photo.
Michigan child pornography consequences
State law considers child pornography (which in Michigan is called child sexually abusive material or CSAM) illegal. This includes soliciting, creating, sharing, or possessing this material. The offender's age also doesn't matter in Michigan, and the content of the pornography doesn't necessarily have to have minors within it to be in violation, depending on the alleged offense. Below are some of the most common ways that teens violate Michigan's child pornography laws:
Creating pornographic content
Those accused of producing explicit content that involves minors or persuading underage youth to create this content can face up to 20-years in prison. This felony is one of the harshest punishments for sexting-related crimes. This also could affect a minor that takes a nude selfie of themselves and sends it to their underage friend or partner. 
Sending explicit material on a phone or computer
Teens rely on smartphones and computers to connect with their friends and loved ones. If a 17-year old boyfriend were to send his minor girlfriend a request for a sexually explicit image, they could potentially face up to 20 years in prison for simply asking. 
Possession of pornographic material possession
Anyone who knowingly has possession of explicit sexual imagery of minors can be imprisoned for up to four years and fined a maximum of $10,000.
Distributing child pornography
Sharing images of minors that are sexually explicit can result in a prison term of seven years and a $50,000 fine. 
Will my child be charged as a juvenile or adult for sexting?
While juvenile court judges have discretion when conducting sentencing, depending on the circumstances of the case, a child as young as 14 (and in some circumstances, even younger) could be accused of a felony. This includes facing these charges in an adult court setting and potentially facing prison time, and registering on the Michigan sex offender registry.
If your child's case remains in juvenile court, they could face a wide range of punishments if convicted of a child pornography offense related to sexting, including:
Community service
Treatment
Probation
Curfews
Detention in a juvenile facility (AKA juvie)
Other related penalties deemed appropriate by the court
It's important to remember that your teen would not be convicted as an adult if facing a felony charge in juvenile court. Teens ranging in age from 17 to 19 years old are always treated as adults in the state justice system. This is set to change in October of 2021, thanks to legislation that automatically changes the jurisdiction of 17-year-old teenagers to juvenile court.  
Michigan sex offender registration challenges
Adults and minor children transferred to an adult court must register on the Michigan sex offender registry if convicted of child pornography charges. This includes charges involving creating, distributing, possessing, sharing, or enticement of a minor to participate/create sexually abusive material. State law does require juvenile offenders to register to also register for certain offenses listed under state statutes. 
Speak with an experienced Lansing juvenile defense attorney 
The long-term impact of a child pornography conviction on your teen's criminal record can haunt their entire life if not adequately defended. If your child is facing charges related to their sexting a friend's illicit material, you must contact the skilled juvenile defense attorneys at Coontz Law right away. 
Any conviction of this nature can result in serious prison or juvenile detention sentencing, costly fines, and closed doors for promising opportunities in the future. Our aggressive criminal defense attorneys understand how frequently teens make mistakes under these laws. What is viewed as harmless fun between minors can end in a lifetime of pain, embarrassment, and struggle to find success.  Contact Coontz Law today to set up a consultation to discuss your teen's legal matter further.