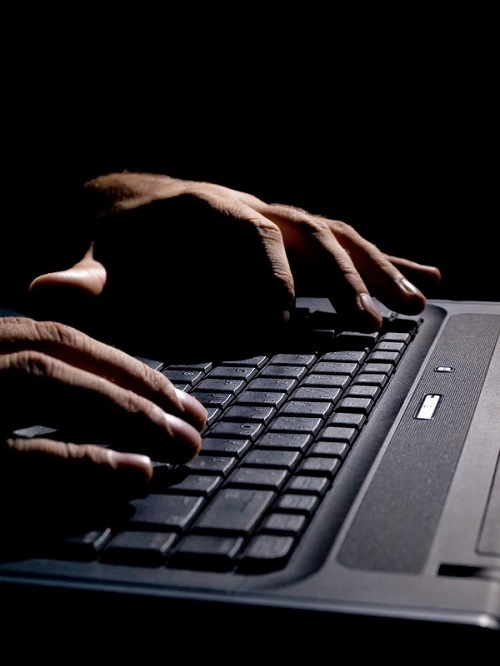 What should I do if I am charged with computer sex crimes?
If you are currently facing charges for committing a computer sex crime in Lansing, MI, don't take this matter lightly. The harsh legal consequences you could face if convicted will cost you not just your reputation but potentially your career, family, and freedom. Individuals often find their lives ruined from these types of legal matters, and without an aggressive criminal defense attorney by your side, your entire future is jeopardized. 
What is considered a computer sex crime in Michigan?
Michigan law states that persons using the internet on a computer, software, online network, or other system are committing a sex crime if they do the following:
Possess child pornography
Distribute pornographic material involving minors
Solicit underage youth (also called "online enticement") in chat rooms
Download or receive files containing child pornographic material
Engage in activities designed to entice minors
Conduct an enterprise that exploits children
Participate in online solicitation and prostitution
Use pornographic materials illegally
Behave in lewd and lascivious behavior online
Indecently expose yourself or others over a video stream
As online technologies continue to evolve, so will the types of actions one engages in online. And Michigan's Legislature is always on the hunt for new kinds of acts to criminalize, so the law will likely keep pace. 
Penalties for committing computer sex crimes in Lansing, MI
Michigan laws regarding computer crimes also explain the different penalties that are possible. The severity and circumstances of the sex offense you committed through using a computer will determine the specific consequences you face.
Lansing cases that involve child pornography, for example, fall under section 750.145c of the Michigan Penal Code and include the following penalties for the following related crimes:
Possession of child pornographic materials can bring a sentence of up to four years in prison and a maximum $10,000 fine per instance.
Distributing pornography involving minor children can result in up to 15 years behind bars and $75,000 in fines.
Producing child pornography and/or enticing a child to participate can send you to prison for up to 25 years and pay a max fine of $125,000. 
Sadly, even if you are later acquitted of these charges or have them dropped, a stain still remains on your reputation for simply being accused of committing computer sex crimes. A skilled attorney like those at Coontz Law in Lansing, MI, can help minimize this damage as much as legally possible.  
How can I defend against computer sex crime charges?
There are many situations where you may be wrongfully accused of committing a computer crime. You are taking a risk with the type of cleverly disguised websites and malware out there any time you use the internet.  
Even simply buying a used laptop could open you up to unknowingly possessing illegal content hidden away in a subfolder. Worse, we trust family and friends all the time with our computers and phones. What if they accessed or engaged in unlawful sexual behavior online using your IP address? There are even situations where you can't even know for sure who you are talking to in a chat room and later find out it was a minor. 
Some of the individuals get caught up in a prostitution sting operation conducted by Lansing police. These moments of bad judgment are often the result of local law enforcement posting online ads for illicit sexual services that prey on the emotional vulnerability of those arrested. While it is illegal in Michigan to engage in activities involving prostitution, our firm believes a bad choice should not define your entire life.   
Trust the audacious computer sex crime attorneys at Coontz Law
Anyone facing a computer sex crime charge in Lansing, MI, needs to take action to protect their rights as soon as they are being investigated. This means contacting one of our lawyers right away to begin building a solid defense for your case. We know how investigators will try to pressure you to admit guilt or try to purposely trip you up when making a statement. Contact Coontz Law first before making any statements regarding this type of legal issue. We believe in second chances and will bring an aggressive criminal defense strategy on your behalf.