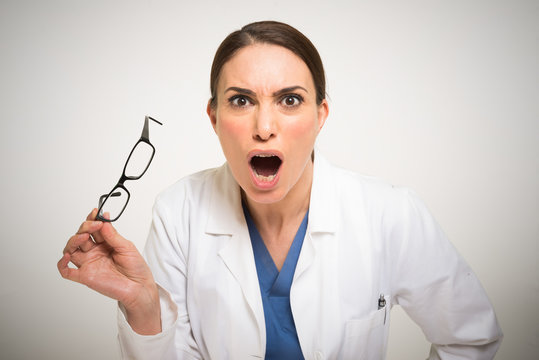 What to do if you're a nurse charged with OWI in Michigan
If you are a nurse who has recently received a drunk driving conviction, your entire career could be in jeopardy. You could have your professional licensing renewal denied by The Michigan Board of Nursing if you have multiple Operating While Intoxicated charges against you. Even instances where you receive your first conviction could result in severe disciplinary action if aggravating factors were involved. 
For those who manage to avoid being disciplined by the board, you still face limitations in your career because of your OWI since it will be on your public record. This is why you should never plead guilty to these charges until you've had a chance to speak with a skilled DUI defense attorney. While avoiding conviction is preferred, a qualified lawyer can potentially get your charges reduced and/or sentencing minimized.
Should you consider pleading guilty to OWI charges? 
For many charged with OWI, the idea of going to trial is embarrassing, and they want to move on from their mistake. Pleading guilty seems like the quickest way to do this, but the reality is that the long-term consequences of doing so could haunt your nursing career for a lifetime. Before accepting a plea deal offered by the prosecution, your defense attorney can evaluate the following factors before you make a decision:
Evidence
Likelihood of winning a trial
Impact of the conviction on your life and career
Number of previous OWI convictions on your record
Potential for negotiating a better plea bargain
By thoroughly evaluating these factors, you can make an informed choice about handling your OWI charges. For most nurses, substance-abuse and alcohol-related convictions are highly damaging to their career and reputation. Oftentimes, it's best to reject any offered deals from the prosecution and fight. 
How does the board of nursing discipline nurses convicted of OWI in Michigan? 
Typically, nurses convicted of OWI in Michigan will be disciplined by the board. While it is rare for this organization to suspend one's nursing license, they will most likely issue a reprimand. This is usually coupled with requirements to submit to a substance or alcohol abuse evaluation or program and attend some form of counseling. Frequently, we can kill two birds with one stone here: we typically require our clients to do these things anyway. It helps us know that you are going to be healthy and thriving moving forward, and it also helps us get a better outcome in your case.
It's also important to note that you will have to report your OWI conviction to the board. Failing to do so could cause you to have your nursing license suspended. You won't have to notify them of these charges so long as you are acquitted of drunk driving. For those who plead or are found guilty, you only have 30 days to submit your conviction information to the Department of Licensing and Regulatory Affairs.
How does an OWI affect my nursing school application?
If you want to pursue a nursing career in Lansing but have a misdemeanor-level OWI on your record, you should still apply. Most schools won't reject your application because of a drunk driving offense. Most educational institutions recognize that students make mistakes and tend to treat applicants on a case-by-case basis. Just remember to be honest. Purposely omitting details about your criminal history is the worst thing you can do when applying to a nursing program. 
I'm a nursing student and am charged with a DUI
How nursing school programs handle students charged with drunk driving varies, and they will refer you to their code of conduct. While there may not be a specific policy regarding OWI, you may find it challenging to get to class if your driver's license gets suspended. In addition, most universities and programs require you to have reliable transportation so you can attend clinicals. Worse, if the court requires you to undergo regular alcohol testing or attend a sobriety program, it may interfere with your current program schedule. 
Call Coontz Law for help with your DUI in Lansing, MI
Because you only have to report OWI convictions to the state licensing board and not charges, fighting these charges may be a wise decision. While the idea of going to trial is frightening, it's a near guarantee you will hurt your nursing career and reputation if you immediately plead guilty to something. To ensure that your rights are protected, and any offer the prosecution makes is favorable to your interests, consult with the DUI defense attorneys of Coontz Law. 
You can trust us to build a solid defense aimed to protect your freedom, reputation, and future nursing career goals. We have regularly defended professionals throughout the Lansing, MI area successfully and are eager to assist you in any way possible. Contact Coontz Law today and set up a consultation!